Case History.
Stories of customers who rely on us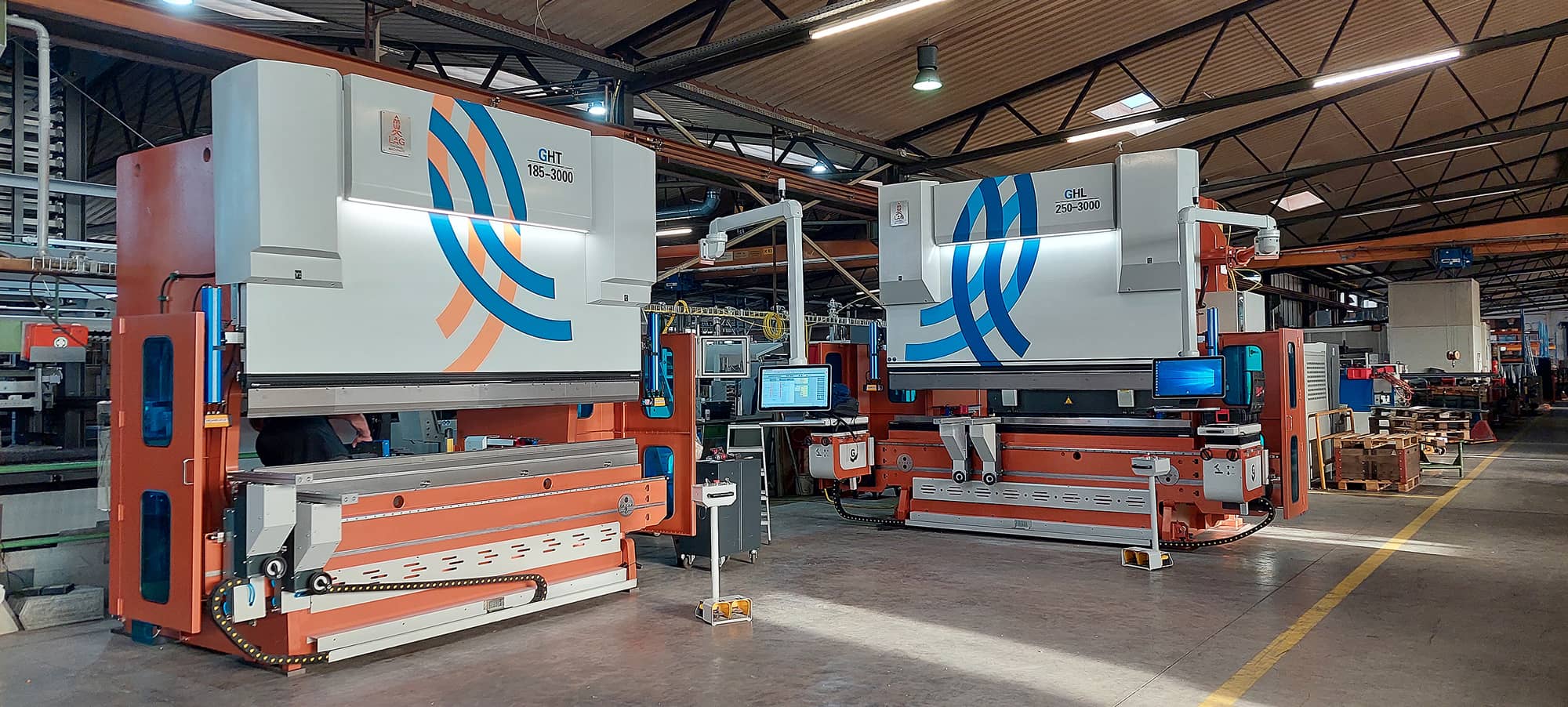 Delivery to

SCHAUER

Austria
SCHAUER AGROTECHNIK is an Austrian company specialized in the supply of animal-friendly farming systems for cattle, pigs, horses, sheep and goats. They have their own state-of-the-art feeding technology, as well as innovative solutions for the necessary professionalization in livestock farming. To ensure the highest levels of technological systems, it has its own departments for research and development, design, cabinet making, and a complete process from design to finished product.
SCHAUER AGROTECHNIK daily producing parts with different lengths and complex profiles, has invested in two LAG MACHINERY press brakes, a GHT 185 ton and a GHL 250, both with a length of 3 m.
Both presses are equipped with WILA tool system with integrated LED bar, one of which with WILA hammering tool combined with front sheet metal supports managed by CNC and the other with latest generation sheet metal followers.
The presses have been developed with the BRAINY WAY concept, therefore entirely networked, thus eliminating waste of material and time, always obtaining a perfect result.
The control on both presses is ESA model 675, connected in 4.0, they work perfectly with the offline system M-BEND system that allows to program both machines in real-time allowing to generate the laser cutting file, thus being able to obtain perfect pieces at the first fold using the thickness detector installed on both two presses.