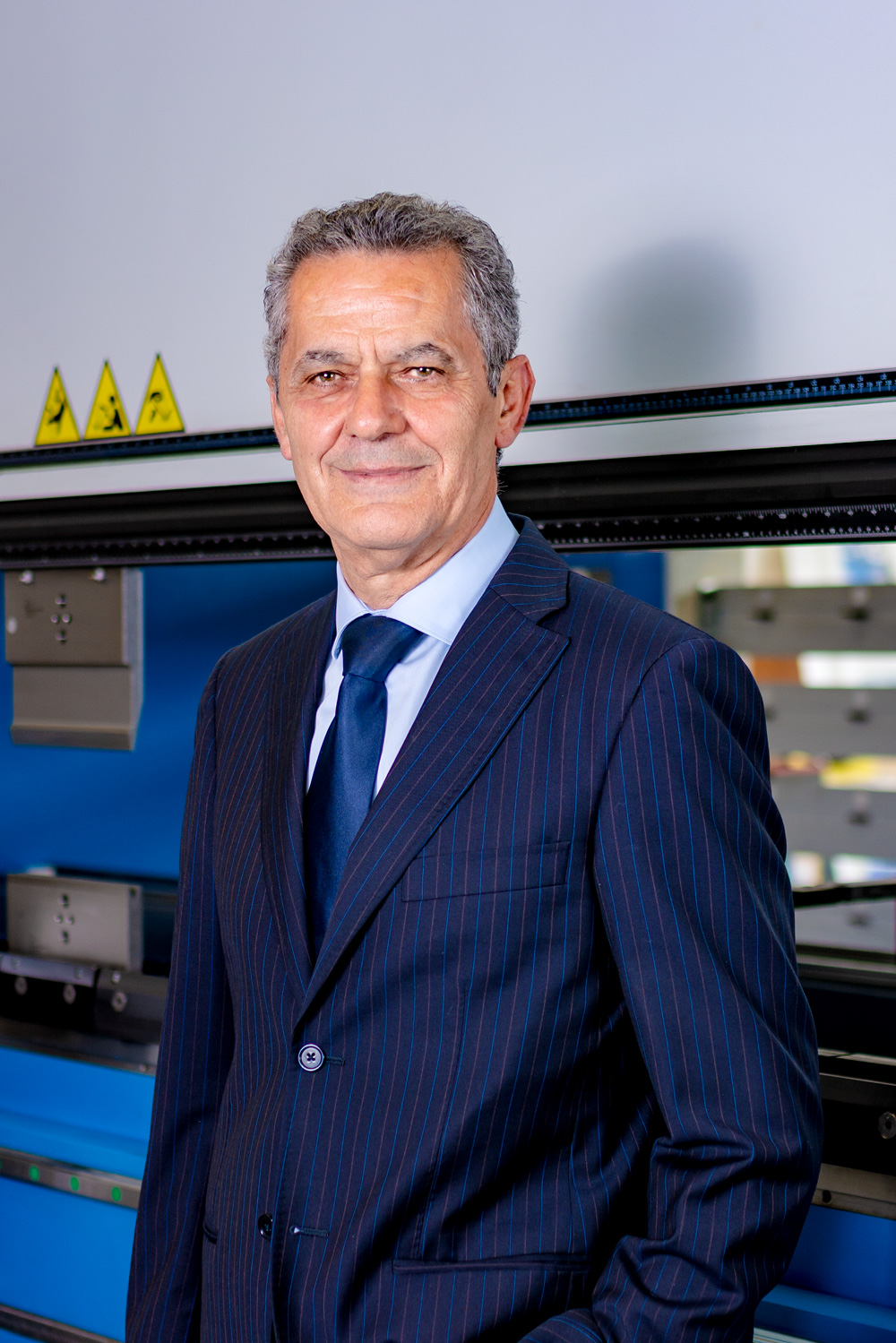 Growing up in the entrepreneurial environment of the GASPARINI family, he had the opportunity to acquire know-how in the mechanical sector of machine tools by directing their production according to the needs of the various international markets, promoting initiatives and commercial penetrations in European and non-European countries.
During his career he has interfaced with the most varied cultures and has been able to create a network of relationships that have proved to be fundamental for the growth and development of the company.
It also made the latter customer oriented, interpreting the real business interests of customers and offering them innovative solutions, which proved to be a fundamental added value for their satisfaction.
Having held the position of CEO for over thirty years, he had the ability to grow a company, internationalize it and make it a reference in the sector worldwide.
He then developed leadership skills and teamwork skills.
He has been President and CEO of GASPARINI COSTRUZIONI MECCANICHE SPA since its establishment in 1975.
At the beginning the company built machines and plants for the processing of tobacco, then in the 80s it began the production of machines and plants for the processing of sheet metal, installed over 7,000 products worldwide.
His innate propensity for growth and the development of new markets has been the promoter of the opening of new production units in Brazil with GASPARINI DO BRASIL and in China with GASPARINI ASIA PACIFIC, as well as other technical and commercial units in other states.
Today at LAG ORIGINAL MACHINERY, his primary responsibilities include developing and executing high-level strategies, making important business decisions, managing the company's operations and resources, and communicating between the board of directors and operational management.